Here's to you! The new year is right around the corner, an opportunity to re-evaluate your outlook on life and how you might realise your full potential. With this in mind, we'd like to share with you some tips on maximising your strengths and reinforcing positive behaviours with the help of the superfood Moringa.
First, let's take a look at the eight pillars of wellness that are considered to be crucial in determining overall good health because – and here's the thing – if one facet of your well-being is operating below par, the ripple effect will have an impact on all the others.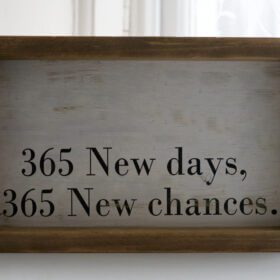 Creating a community
Social wellness relates to the quality of your relationships and interactions with others, finding and keeping helpful, caring people in your life. Whether you're at work, at home or amongst strangers, learning to express yourself and interact with others helps you stay mentally and physically healthy.
Broadening the intellect
Intellectual wellness comes from recognising your creative talents and seeking out situations that will broaden your knowledge and mental capacities. Building on a lifelong accumulation of interests, hobbies, street smarts, social skills, cultural background and local expertise, strive to maintain a general drive for information and ideas and a refusal to grow old without losing your curiosity.
Establishing a better environment
Environmental wellness can be defined as pursuing good health while remaining aware of the impact of the environments where you live, work, and relax each day. When you become more environmentally conscious, you will see better how everyday activities and situations affect your personal and professional lives. Meanwhile adopting ecologically responsible behaviours can enhance your connection to nature and help you feel more at peace.
Building a fitter life
Physical wellness involves monitoring how active you are and taking steps to strengthen and care for your body. A daily commitment to improving physical health is an excellent way to alleviate stress, lessen your vulnerability to illness, and reawaken your vitality. Do something physical, keep your muscles in shape, get enough sleep, keep your metabolism in check, and you'll also feel better emotionally.
Fuelling your body
Nutritional wellness is achieved by making appropriate food choices, educating yourself on how food (especially unhealthy food) affects your body and mind, and also exploring your physical and emotional relationship with eating. What meals make you feel energised and which foods make you sluggish? At what time of day and how often do you eat? How best to fuel your body at different stages of your life? All play a part in your nutritional health.
Overcoming obstacles
Emotional wellness indicates an ability to endure life's stresses, adapt to change, and remain positive in adversity. The state of one's emotional health can have far-reaching effects on relationships, psychological well-being, and on how well you function in daily life situations.
Taking control of your finances
Financial wellness implies that you can meet your current and future financial obligations, feel confident about your economic future, and make choices that let you enjoy life. Not worrying about money is good for your mental and physical health. Those who practise financial wellness are more likely to spend carefully, save for emergencies, and stick to a budget.
Finding your life's purpose
Spiritual wellness comes from an awareness of the principles and ethics which provide your sense of purpose and meaning in life. A compassionate attitude will contribute to promoting long-term health and well-being.
The cool thing is that Superlife Infusions have created an organic wellness beverage that incorporates one of the most nutrient-rich plants in the world – Moringa. Our 'Moringa Superfood Mocktail Teas' use natural ingredients to promote the five life forces that will support the eight pillars of wellness mentioned above whilst helping you to stay free of illness:
Nutrition – The seeds and leaves of Moringa Oleifera are full of protein and are rich in all essential amino acids. These proteins are easy to digest with high quality nutritional value.
Hydration – The seeds of the Moringa tree have unique qualities that make them effective at cleaning water and removing undesirable particles. They will also combat infections caused by microbes.
Detoxification – Moringa is full of healthy vitamins, minerals, antioxidants and amino acids which effectively flush toxins out of your body. Moringa may also have diuretic effects that speed up the body's removal of salt and water, thus eliminating contaminants through sweat and urine.
Oxygenation – Moringa has been shown to help with lung function and breathing, lowering the intensity of asthma attacks and protecting against bronchial constriction.
Alkalisation – Because of its high chlorophyll and mineral content, Moringa has an alkalising effect on the body, yielding benefits to the cardiovascular and blood systems.
What could be better?